Honestly, if you're shopping for the best bourbon glasses, you are my kind of people. A lot of copy has been written about flavor profile, mash bills, and the history of various distilleries, all in an effort to figure out what goes into making whiskey taste great. But part of the experience of drinking American whiskey is the experience of drinking American whiskey. The physical qualities matter. The bottle and the ice and ultimately the vessel that holds your glass of bourbon all matter.
Sure, Dale, you can use a sippy cup.
Or a jelly jar. Or an old soup can. We're not here to judge you for your scrappy can-do post apocalyptic aesthetic. Go do you. But for some of us, drinking whiskey is about more than drinking whiskey. There is ceremony. There is ritual. There is panache. Having a glass of bourbon is about style. For instance, I'm a suit and tie guy. I like my whiskey in a red velvet booth inside a dark bar where the bartenders all have masters degrees in British Literature and the glassware…oh man, the glassware. Each rock glass weighs a half a pound. They're the best glasses for bourbon and I want you to know all about them.
What makes a whiskey glass great?
The answer isn't simple. I like a heavy rocks glass, but maybe you like a Glencairn. At Longman & Eagle in Chicago, they serve it in simple three-ounce tumblers. Cheap. Plain. Unimportant.
It depends on your situation.
Like all transformative moments, the best glasses for bourbon have to match the set and setting. If you're bass fishing in central Alabama and your buddy pulls out a tin flask of Cedar Ridge, you're not gonna pour it into a cut crystal tumbler. You're going to toss your coffee into the lake, rinse out your to-go cup, and hold it up for Bobby Dale who will drop a nice two-finger pour.
If you're at a dive bar in East Tennessee and you spot a lone bottle of Rabbit Hole Bourbon up on a high shelf hiding behind a Half empty bottle of Buffalo Trace and Jack Daniels, it means your bartender is over-qualified. Buy her a shot and she'll pour it into a couple of perfectly serviceable plain rocks glasses and clink, you're in business.
It depends on your intentions.
If you're going to pour bourbon in a glass, make sure the glass meets the promise of the moment. Back in the bass boat with Bobby Dale, for instance, if his wife is expecting their first child and you guys are tight, maybe slide a beautifully crafted Japanese whiskey glass kit into your tackle box. Then, way out on the lake, when it's all quiet and Bobby Dale has that far away look because he's considering the implication of duplication, you say, "Hey, Bobby Dale…" and he turns around and you're handing him an inch and a half of Journeyman Rye in a glass that looks like it belongs in a fucking museum and Bobby Dale chokes up a little. Because it's not just the whiskey glass that matters here. It's the juxtaposition, the intentional disregard for the fact you're both wearing overalls with last year's worm sign smeared all over them and you both look like retired grunge drummers on vacation and smell worse. The sudden appearance of a chunk of glassware for bourbon born from generations of Tokyo artisans is like a miracle. The whiskey glass catches the mid-day sun and transforms into a beacon of hope, a luminescent sign from the universe that little Bobby Dale Junior will be a magical gift and Bobby Dale Sr. can hack it as a dad because you've got his back. I mean, one of you is gonna cry.
But it doesn't have to be a gift of glasses for bourbon.
Maybe you're snooty. I'm not judging. I'm snooty too. Embrace it, Lady Scrooge McDuck. You worked your ass off to get your name on the door. Now you're a partner and people look busy when you walk by. Occasionally, you entertain clients or potential clients or the numbskull cracker dipshit from Marketing who, yeah, ok, racks up some impressive numbers for inbound leads, but is still a walking mustache and has no chill; you invite them into your spacious lair at 5:45 pee em, break out a couple of cut crystal whiskey glasses and retrieve a bottle of [way too much money for them] because that's how you roll when you cut a deal. But around 7 in the evening, when the cleaning crew is making a quiet racket across the office floor and most everybody's gone home, you kick back and think to yourself: jeebis crass, Lauren, you knocked that shit out of the park, across the western suburbs, and into a rain cloud. That's when you open the other drawer and pull out a single, remarkably heavy, gorgeously designed, hand thrown sparkling goblet with your monogram dead center and from deeper in that same drawer, you grab a bottle of Kentucky Owl you paid way, WAY too much money for and you pour yourself a day's pay of bourbon and just sit there holding it, looking out the windows at the city.
You need a great glass for whiskey, so here are the best glasses for bourbon for 2023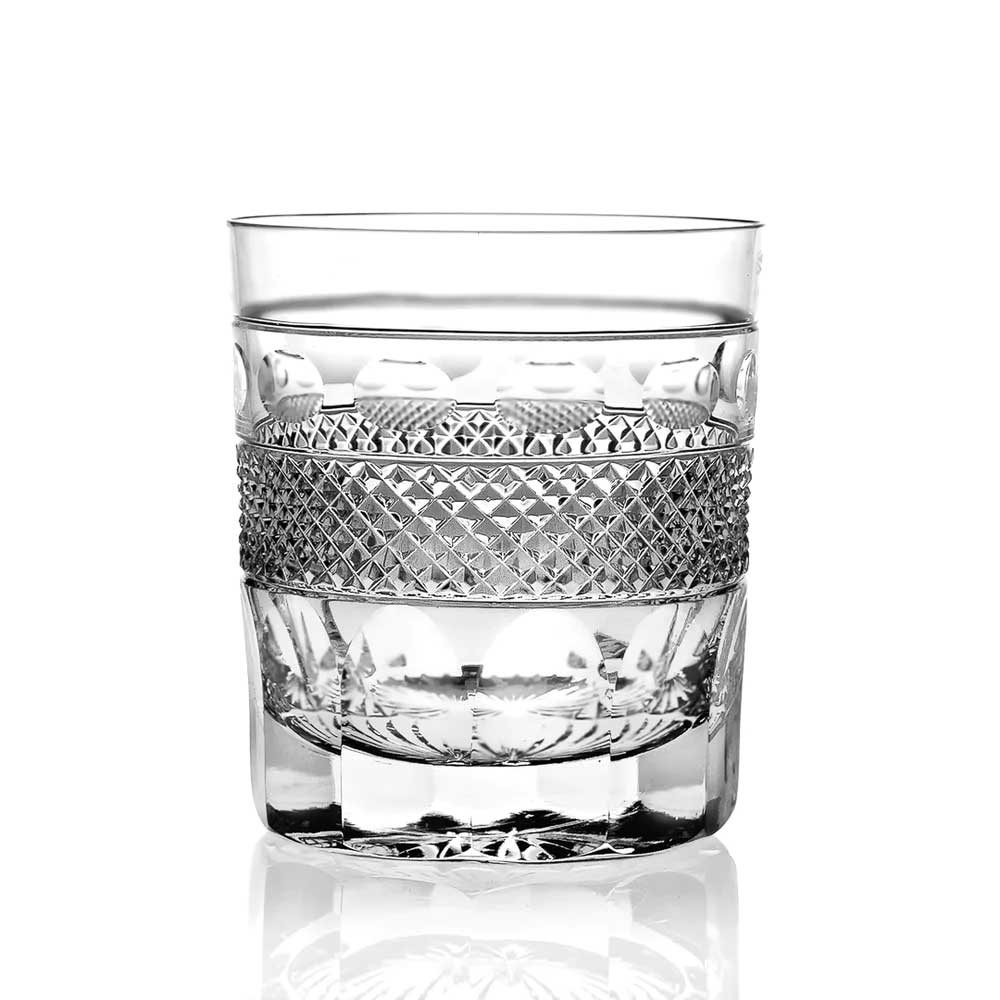 The James Bond Bourbon Glass
Oh, good lord. It's just too much. It's beautiful. It weighs nearly a full pound. This is Cumbria crystal made from a proprietary mixture with at least 24% lead. They take an entire weekend to melt the glass. It costs $150 for one. You don't get luxury like this at the Container Store. And yes, it was featured in Casino Royale and a ton of other movies and T.V. shows. This is the glass you saw on TV and thought, oh my god where do I get one of those?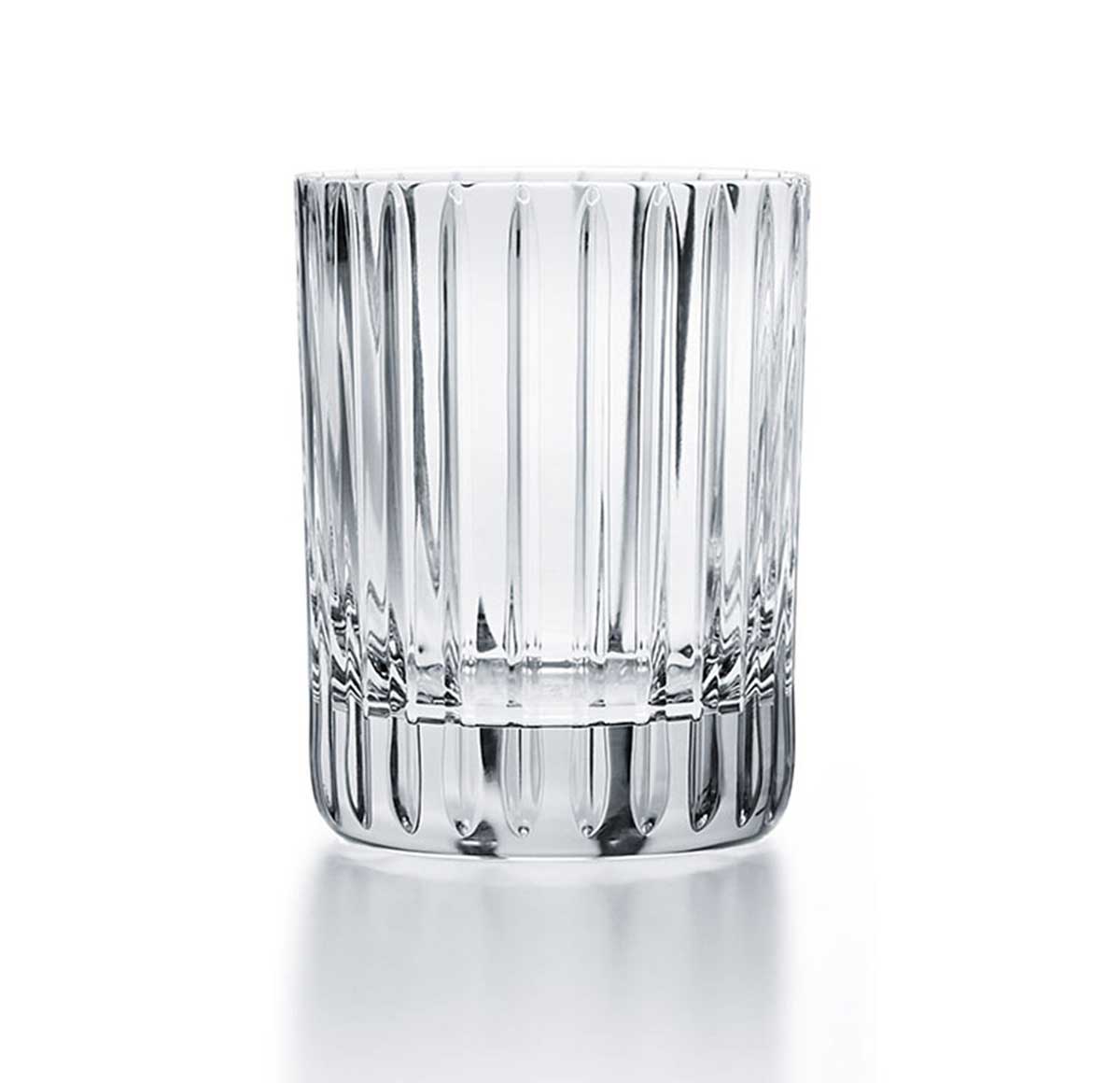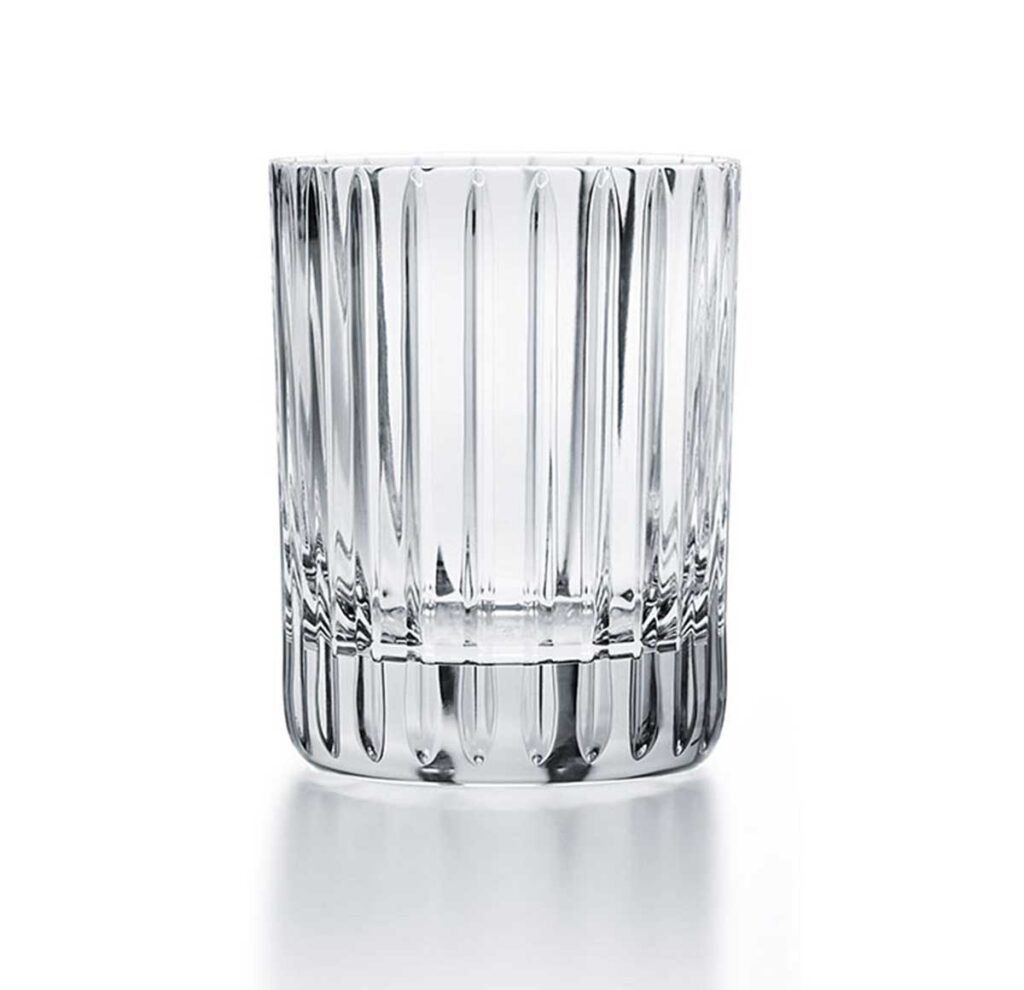 The Baccarat Harmonie Tumbler
The Harmonie Tumbler is 4.7 inches tall with a capacity of 16.9 ounces so essentially it's a bucket. But you can get it at 4.1 inches which only holds about 12 oz which is still too much whiskey. However, you're only pouring a little for the short flight from your private airfield to the regional airport on a secluded island 20 minutes away to pick up eggs and milk because these mofos are $200 each. So whatevs.
Get your butler to click this link.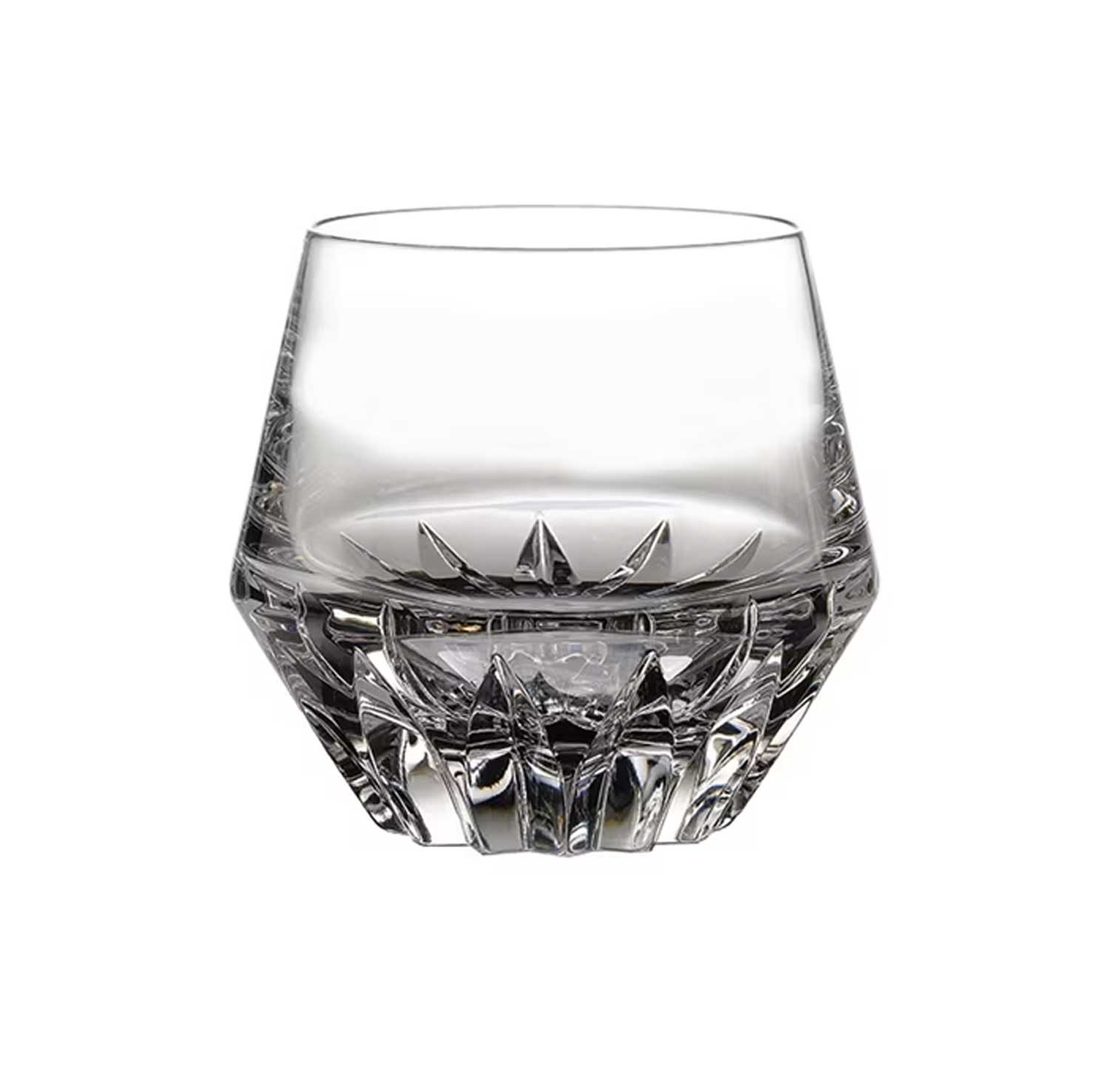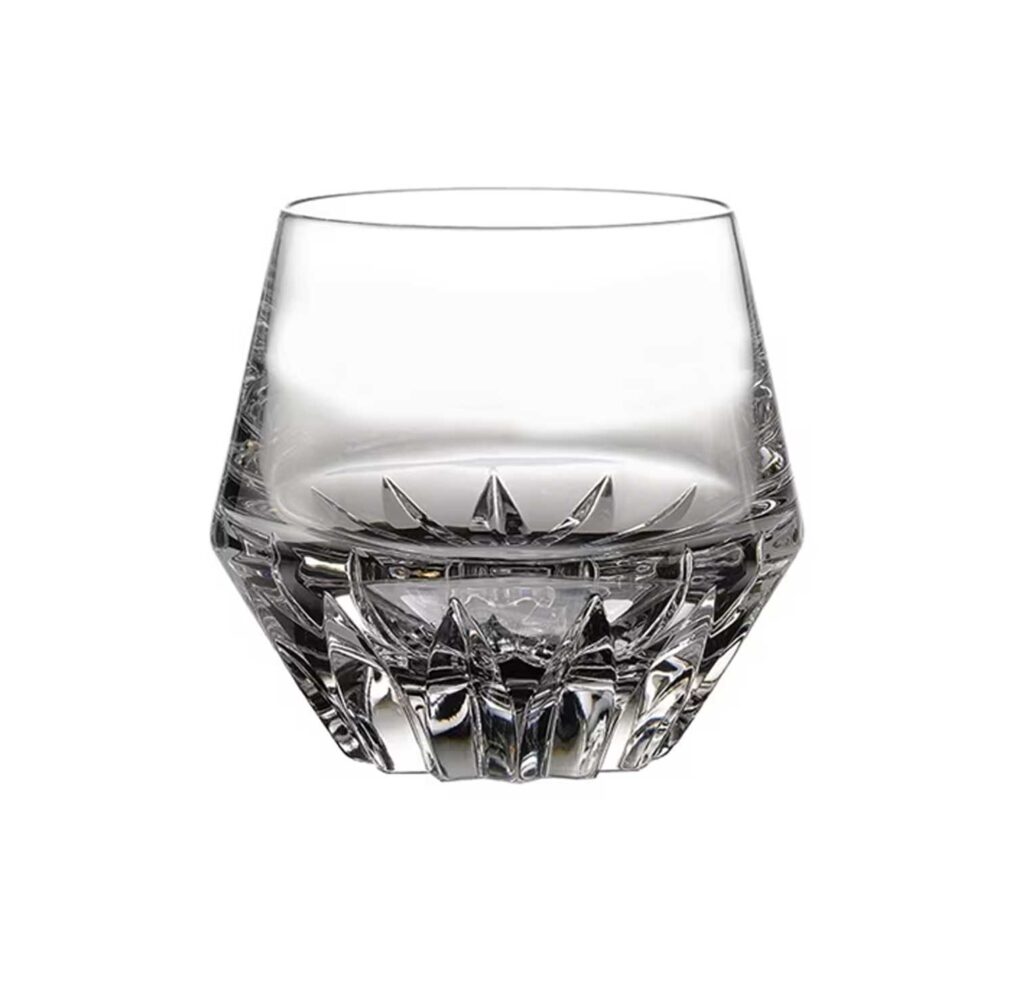 Waterford Irish Dogs Madra
Designed to celebrate Irish heritage and Ireland's love of dogs (Madra is Gaelic for dog). I'm pretty sure Thomas Shelby has a couple. Pop them up on the bar and pour some Tulnua American made Irish whiskey and yell Sainte! Cause when you drink out of these bad boys, you're as Irish as the day is long. Some of the best glasses for bourbon I've seen in a while.
That's it. You don't need any more glasses for bourbon.
These three are bourbon glasses at the top of their game. They are an heirloom item on which you should spend the kind of money that makes you doubt yourself. Because you are a whiskey lover, and you deserve the best glasses for bourbon.