Last Updated on May 23, 2022 by Bull Garlington
FOR IMMEDIATE RELEASE
05/23/2022
All American Whiskey Earns Double Platinum ASCOT Award
Start-up whiskey culture site smashes whiskey awards.
CHICAGO—All American Whiskey won ASCOT awards for their blog and website today. A Double Platinum award was given in the "Social Media" category for overall blog, and a Platinum award was given in the "Website" category for online media magazine.
"The American whiskey industry is full of fascinating people with interesting stories to tell," said Founder and CEO, Scott Dayton. "I'm so proud that the judges have recognized our Creative team's ability to tell those stories in an engaging, original voice."
The awards recognize All American Whiskey's website design, Bull Garlington's writing, and their overall efforts as a start-up whiskey site.
"We've been slaving over this thing for seven months," said Chief Creative Officer and head writer, Bull Garlington. "It's been a labor of love, and these awards feel pretty damn good."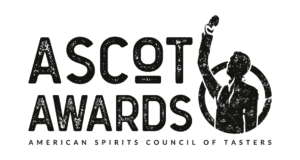 The American Spirits Council of Tasters Awards is an international spirits competition created by spirits personality and veteran tasting judge, Fred Minnick. The competition provides a unique opportunity for distillers to have their products recognized through Fred's YouTube channel, social media, news articles, newsletters, and festival.
All American Whiskey, Inc launched in September 2021 to explore the stories of the people who make, distribute, and serve American craft whiskies.